2021 Uniting to Combat Hunger (UTCH) campaign
.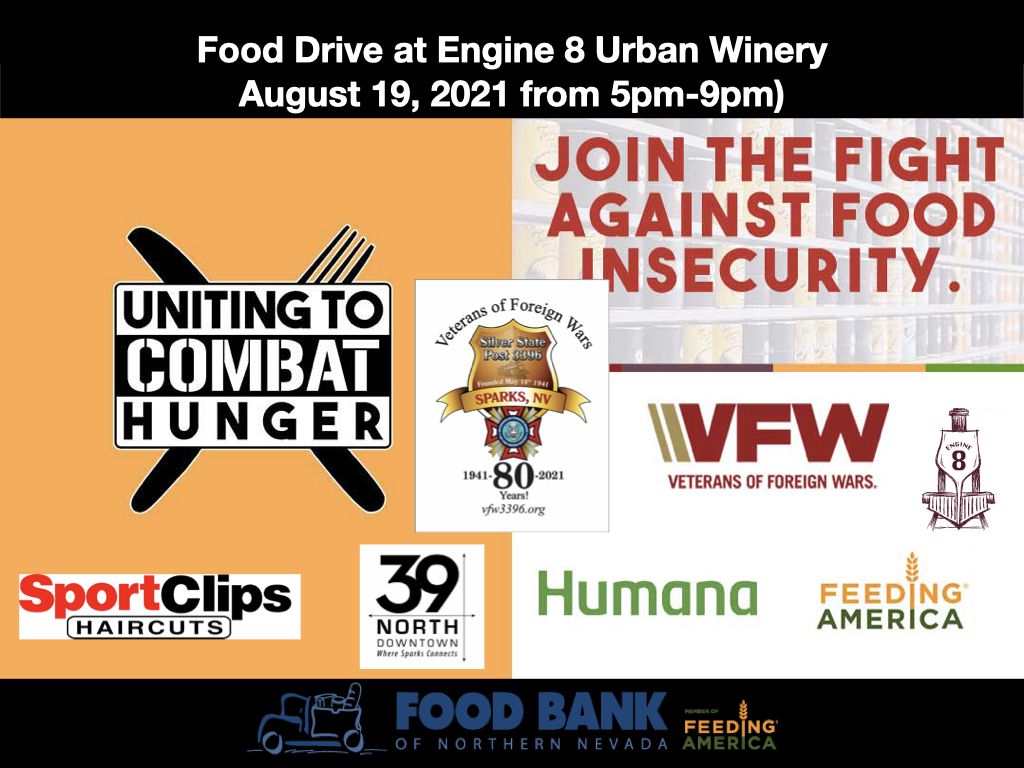 We are focusing our efforts on collecting monetary donations to Food Bank of Northern Nevada and a partner of Feeding America®, our nation's largest domestic hunger-relief organization.
Along with our partners HUMANA, Sport Clips Haircuts of Sparks - Legends Outlets, Engine 8 Urban Winery and 39 North we will have a Food Drive benefiting the Food Bank of Northern Nevada.
The event will take place with
online donations
starting Mid July 2021 and culminating with food drop off at our booth doing the 39 North Marketplace. Our booth is located near the Engine 8 Urban Winery - from 5pm-9pm on Thursday, August 19, 2021.
Food insecurity is a societal issue that affects 1 in 8 people in the United States. This is a serious issue that also plagues our nation's service men and women, as research shows 25 percent of the nation's total active duty and reserve personnel seeks aid from food pantries and other charitable programs across the country.
Defined as the lack of access to enough nutritionally adequate foods to live an active, healthy life, food insecurity contributes to:
Serious health complications, especially when people facing hunger are forced to choose between spending money on food and medicine or medical care.
Damage to a child's ability to learn and grow.
Difficult decisions for seniors - often living on fixed incomes - such as choosing between paying for food and critical healthcare.
This is why the VFW and Humana are "Uniting to Combat Hunger" through a collaborative campaign designed to raise awareness and fight food insecurity across the country.