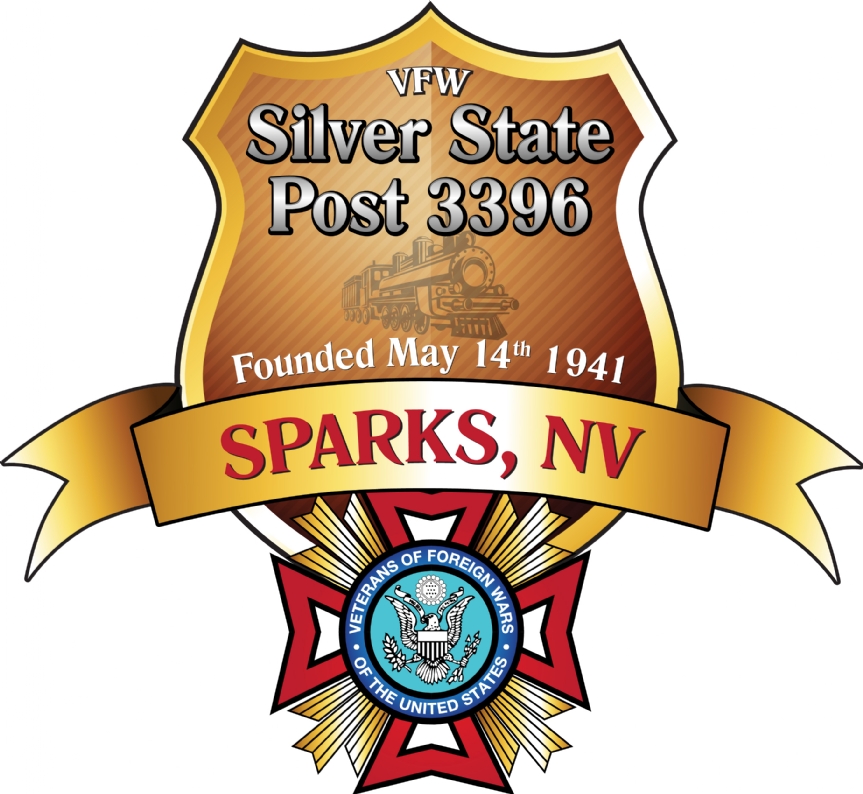 The Veteran of Foreign Wars Silver State Post 3396 and its Auxiliary celebrated our 75th Diamond Jubilee on May 14th, 2016.The Veterans of Foreign Wars of the United States is the Nation's oldest major veterans' organization, The VFW has an impeccable and longstanding record of stewardship as our local post celebrates our 75th Diamond Jubilee helping our military and community. VFW Post 3396 has more than 300 patriotic Americans, both members and non-members, who dedicate thousands of volunteer hours for our community.
Over the last decade, approximately 80% of support received from VFW members and patriotic Americans was applied directly to veterans service, community service, legislative advocacy and military service programs worldwide.
At the local level we are continually inspiring patriotism in our young people with awarding scholarships in our Voice of Democracy, Patriot Pen essay, Scout of the Year and Teacher of the year programs. We strive to thank America's educators by providing them with helpful resources and encouraging our members to visit local classrooms. This lets the VFW help educators with America's future leaders and bring history to life!
We participate in a wide range of assistance programs aimed at helping service members and veterans of every generation. It is the mission of the VFW post to work with unit commanders and senior enlisted personnel to develop supportive relationships with units before, during and after deployments. we offer a vast network of free resources and a variety of direct support for military members and their families. We have recently renewed our cooperation with our Adopted Nevada National Guard units and are currently getting ready for Holiday parties and deployment ceremonies.
It is with the support of our community partners we make all this happen – if you are interested in joining or supporting please visit contact us at top of page.
Meeting:
2nd Tuesday every month at 7pm
730 4th Street, Sparks Nevada 89432